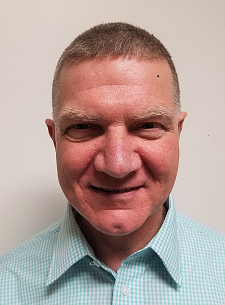 The Reverend J. Timothy Fisher has been an Elder and Member in Full Connection of the Eastern Pennsylvania Conference of the United Methodist Church since 1992. He received his Master of Divinity from Gordon-Cornwall Theological Seminary in Massachusetts and his Bachelor of Arts from Lehigh University in Bethlehem.
Pastor Tim is married to the Reverend Robin Fisher since 1985. Pastor Robin is the pastor of Effort UMC in Effort, PA. They have three grown children, Phoebe, August and John and six grandchildren.
Pastor Tim states that his personal life mission is "to honor God in all that I do, to the best that I am able through my family, my service to the church, my involvement in the community and the world and my recreations." His interests include the Bible, theology, the intersections of religion and political life, sacred and secular affairs, archaeology, history, military history, biography, golf, the outdoors, conservation, hunting, fishing and camping.